CONWAY — As the non-conference portion of their schedule draws to a close, the Carolina Coast men's and women's basketball teams prepare for Sun Belt conference play.
The men will start the conference game with a home game against Louisiana-Monroe on Dec. 30, while the women will face Troy on the road the same day.
The men's team is 7-4, and its season so far has been highlighted by an 80-56 win over South Carolina on Dec. 1.
"I think that helps us tremendously because the conference is so tough," CCU men's basketball head coach Cliff Ellis said of the team's non-conference schedule. "Our Division I (in) non-conference schedule has been just awesome. We played against very, very good teams. We had tough battles and I hope this will help us. I hope it won't kill us; I hope this will help us.
The CCU men also have quality wins over teams like Winthrop and Wofford.
Ellis knows his team is on a tough road in a Sun Belt conference he believes is filled with high-caliber opponents.
"It's a tough league," Ellis said. "There are so many good teams. I think you can look at every member of the conference playing and they've had a solid win where you can say "oh my god, they had a great game here."
Ellis gets a solid game on the roster, but redshirt sophomore center Essam Mostafa's play stands out. The big man from Egypt is averaging 17.1 points, which is tied for first in the Sun Belt, and 9.8 rebounds, which is second in the conference.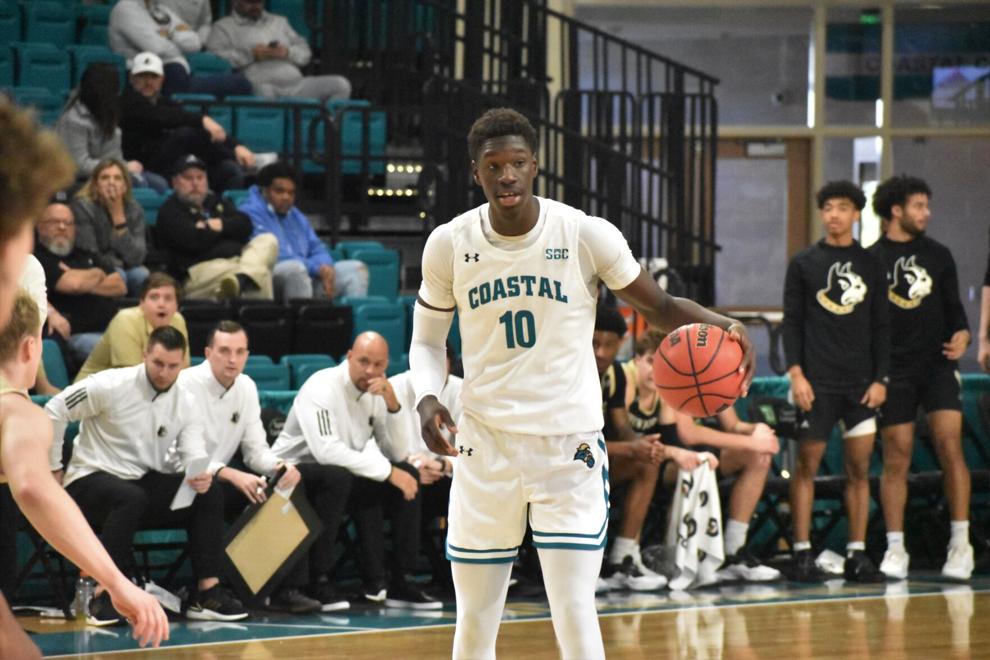 "He had some good games," Ellis said. "I think he's still learning. He's had a lot of good games (and) he's had some mediocre games, but he's fighting. We are very happy with his progress. He is a big key for our team.
The CCU women's team is off to a flying start this season with a surprising 8-0 start, the best in team history, after just 3-15 last season and winning no conference games. . The team's first and only loss this season came on a buzzer against St. Mary's on December 15. The Chants have won their last two non-conference games to improve to 10-1.
"It's been good (non-conference) for us to have the ability to start 8-0 after going 3-15 last season, with seven freshmen (and) eight new players (total)," said CCU women's coach Jaida Williams. "It was something that completely shocked me. But I was extremely proud of our seniors and upperclassmen for kind of changing the culture of the program, and our freshmen. They came with a youthful enthusiasm that (made) it so great to teach basketball again.
The CCU women were led by senior forward Aja Blount, who scored her 1,000and career point and 500and career rebound this season. Blount is averaging 18.3 points per game, which is third in the Sun Belt, and 8.8 boards per contest, which is also third in the conference.
"She's been phenomenal," Williams said. "It's difficult to measure what Aja brings, besides, of course, on the pitch. But off the pitch, she was the reason or a catalyst that our young people could somehow buy into the culture, stick to the system and absolutely go as hard as they can.