In a Lowcountry basketball season that saw a host of quality performers, three players stood out as the best of the best in 2021-22.
Fort Dorchester forward Demetris McKelvey, who led the Patriots to the Class AAAAA state championship game this season, has been selected as Men's Basketball Player of the Year by The Post and Courier.
Sharing the Women's Player of the Year award, two underclassmen, Northwood Academy sophomore guard Alayah Birch and Cane Bay junior guard Alaina Nettles. Both players guided their respective teams to perfect seasons in their region and each was a catalyst in the long playoffs.
Fort Dorchester coach Thomas McElveen was selected as male coach of the year, and Nathaniel Taylor of Military Magnet and Calvin Davis of Summerville are co-female coaches of the year.
The three players selected for top honors are not only good basketball players, but excel as athletes in other sports as well. For McKelvey, a 6-6, 225-pound athlete, basketball isn't a first love. Football is where his heart is. He was a catcher for the Fort Dorchester football team and was previously signed to play for North Greenville.
However, when he's on the basketball court, McKelvey only knows one way to play.
"Football is my passion, no doubt, but I love competition," McKelvey said. "During basketball I want to play my best and do everything I can to help us win. I love football for the contact and physicality it brings. I can't play basketball that way. , but that doesn't change my efforts. I only know one way to play. Hard."
During the season, McKelvey averaged 13.6 points, 9.6 rebounds and 3.6 blocks per game. In the state championship game against Ridge View, playing against the nation's top prospect in the 2023 class, 6-11 GG Jackson, McKelvey showed his intensity and desire at the highest level.
Fort Dorchester didn't win the title game, but fans leaving the USC Aiken arena were talking about McKelvey, who had 22 points, 22 rebounds and five blocks.
"He's (Jackson) a good player, but my mindset was to have him show me why he was the best player in the country," McKelvey said. "I wasn't going to let him overpower me. I felt like we had a lot to prove as a team and I had something to prove as a player. We didn't back down."
In addition to her basketball skills, Nettles also excels on the track. She finished sixth in the triple jump at the AAAAA class state meet last May and is a favorite this season.
Born in Washington, Nettles developed her basketball skills in Germany. His Air Force father was stationed there during the early years of Nettles' life. She moved to Summerville as an eighth grader and began making an impact in Cane Bay.
"I started playing basketball when I was about five years old in Washington, but I learned a lot about the game in Germany," Nettles said. "I grew up loving basketball and worked really hard at it. I love the intensity of basketball. I only started the track when I got to Cane Bay and I love it.
"I think the track, the jumps that I do, definitely help me in basketball. But I want to play basketball in college. It's my first love."
This season, the 5-7 guard has averaged 18.1 points, 7.2 rebounds, 3.4 assists and 4.4 steals for the 23-4 Cobras. Nettles and her teammates put together the best season in school history, and Nettles says she's grown in many ways this season.
"I think I've improved a lot as a leader, both on and off the pitch," she said. "We had a great season. It was fun playing with these girls. I think we can continue to build on what we have done this year.
Although a sophomore, Birch was a third-year varsity starter this season, she eclipsed 1,000 career points during the season and finished with screaming numbers. The 5-8 combo guard has averaged 21.2 points, 8.8 rebounds, 4.4 steals and 4.0 assists this season. Northwood Academy reached the state semifinals of the Class AAA state tournament, finishing with a 22-4 record.
Birch was also an all-state selection in SCISA volleyball last fall. She took a liking to volleyball but considers herself a basketball player first.
"Volleyball is fun and it helps me develop as an athlete with the vertical jumps and stuff," Birch said.
Birch was playing club volleyball during the later stages of the basketball season and just finished volleyball before moving straight into AAU basketball.
Although she likes to score in basketball, Birch also enjoys playing at the other end of the court.
"I love playing defense, bringing intensity and aggression," she said. "I like to press the ball. I like to keep the other team's best player. I like the challenge, and my defense also leads to points.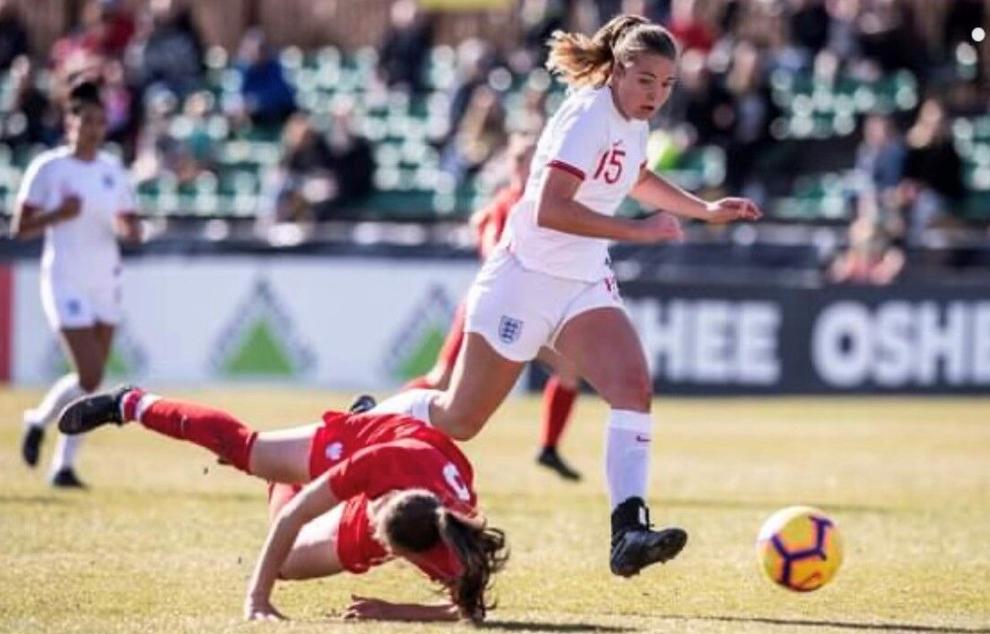 Men's All-Lowcountry Basketball
Player of the Year – Demetris McKelvey, Fort Dorchester, Sr.
Coach of the year –Thomas McElveen, Fort Dorchester
first team
F Demetris McKelvey, Fort Dorchester, Sr.
G Matty Foor, First Baptist, Jr.
G Colin McKenzie, First Baptist, Sr.
G Robert McLeod, Cane Bay, Sr.
G Justin Britt, Goose Creek, Jr.
G Miles Haight, Philip Simmons, Sr.
G Tariq Shabazz, Pinewood Prep, Sr.
G Mahki Rivers, Oceanside Collegiate, Jr.
G Lyric Evans, Timberland, Sr.
G Kevin Stokes, stall, Sr.
second team
G Omarion Green, Fort Dorchester, Sr.
G Yannick Smith, Summerville, So.
G Jahleel Porter, West Ashley, Sr.
G Jordyn McKeen, Cane Bay, Sr.
G Kaden Brown, Baptist Hill, Jr.
G Braxton Scott, James Island, So.
Dates G Elijah, Goose Creek, Jr.
G Malachi Stevens, Oceanside Collegiate, Jr.
G Monquese Jenkins, North Charleston, Sr.
G RJ Simmons, Cathedral, So.
Honorable Mention
Robert Moore, Porter-Gaud; Nazel Johnson, Woodland; Gerrod Jones, Woodland; Xavier Adams, Cane Bay; Christian Smith, Cane Bay; Davion Joyner, Fort Dorchester; Cole Alexander, Bishop of England; Robert Watson, Phillip Simmons; Matthew Lemmon, Philip Simmons; Dove Fishburne, First Baptist; Miles Stickney, Oceanside Collegiate; Adonis Cole, First Baptist.
Calvin Davinroy, Wando; Jahlil Hope, Ashley Ridge; Hayden Williams, Ashley Ridge; Melvin Teal, Summerville; Daniel Lee, Fort Dorchester; Shane Potts, Goose Creek; Christian White, military magnet; Wallace Hester, Christian from St. John's; Rashawn Murray, Baptist Hill; Ashton Howard, Cross; Montreal Jenkins, Cathedral; Onarae Grant, Charleston Charter; Damon Smith, Baptist Hill; Rowan Ireland, Lucy Beckham
Women's All-Lowcountry Basketball
Co-Player of the Year – Alaina Nettles, Cane Bay, Jr.
Co-Player of the Year – Alayah Birch, Northwood Academy, So.
Co-Coach of the Year – Calvin Davis, Summerville
Co-Coach of the Year – Nathaniel Taylor, military magnet
first team
G Alaina Nettles, Cane Bay, Jr.
G Alayah Birch, Northwood Academy, So.
G Amayah Ferguson, Timberland, Jr.
G Kristen Jenkins, West Ashley, Sr.
G Jasmine Jenkins, Cane Bay, Sr.
F Jasmine Grant, Summerville, Sr.
G Lexi Grant, First Baptist, Sr.
F Peighton Jambor, Berkeley, Jr.
F Tiana Spann, First Baptist, Sr.
G Kaelin Davis, military magnet, Jr.
second team
G Yasmine Cook, Stratford, Jr.
G Andrea Duncan, James Island, So.
G Kennedy Rivers, Philip Simmons, Jr.
F Aubrielle Harris, Northwood Academy, Sr.
G Ally Dominiak, Bishop England, Sr.
F Ella Schar, Bishop of England, Sr.
G Chazmin Bradley, military magnet, Jr.
G Asa Snyder, Porter-Gaud, Jr.
G Terranic Polite, Summerville, Sr.
G Jadein Haynes, dropout, Sr.
Honorable Mention
Emma Sanders, Wando; Lauren Middleton, cross; Jasmine Mitchell, Fort Dorchester; Denver Mathis, Fort Dorchester; Zhaire Mack, Philip Simmons; Rachel Ambroise, Northwood Academy; Princess Scott, Bishop of England; Nadia President, Cross; Mia Wysong, First Baptist; Yannah Seaberry, First Baptist; Jalyn Almeida, Cathedral Academy; Paige Pouyat, Cathedral Academy.
Cokey Suddeth, Palmetto Christian; Shandi Brown, County of Colleton; Virginia Byrd, Lucy Beckham; Diamond Thompson, Ashley Ridge; Dianna Blake, Ashley Ridge; Armani Johnson, Timberland; Samiya Grant, Goose Creek; Kaleyia Brown, Stratford; Talasha Walker, stall; Yaniah Smith, Summerville; Dream Watson, military magnet; Sabri Mitchell, military magnet; Darnaishia Goss, Stall.